Boiler Operation / Electrical Troubleshooting
Boiler Operation / Electrical Troubleshooting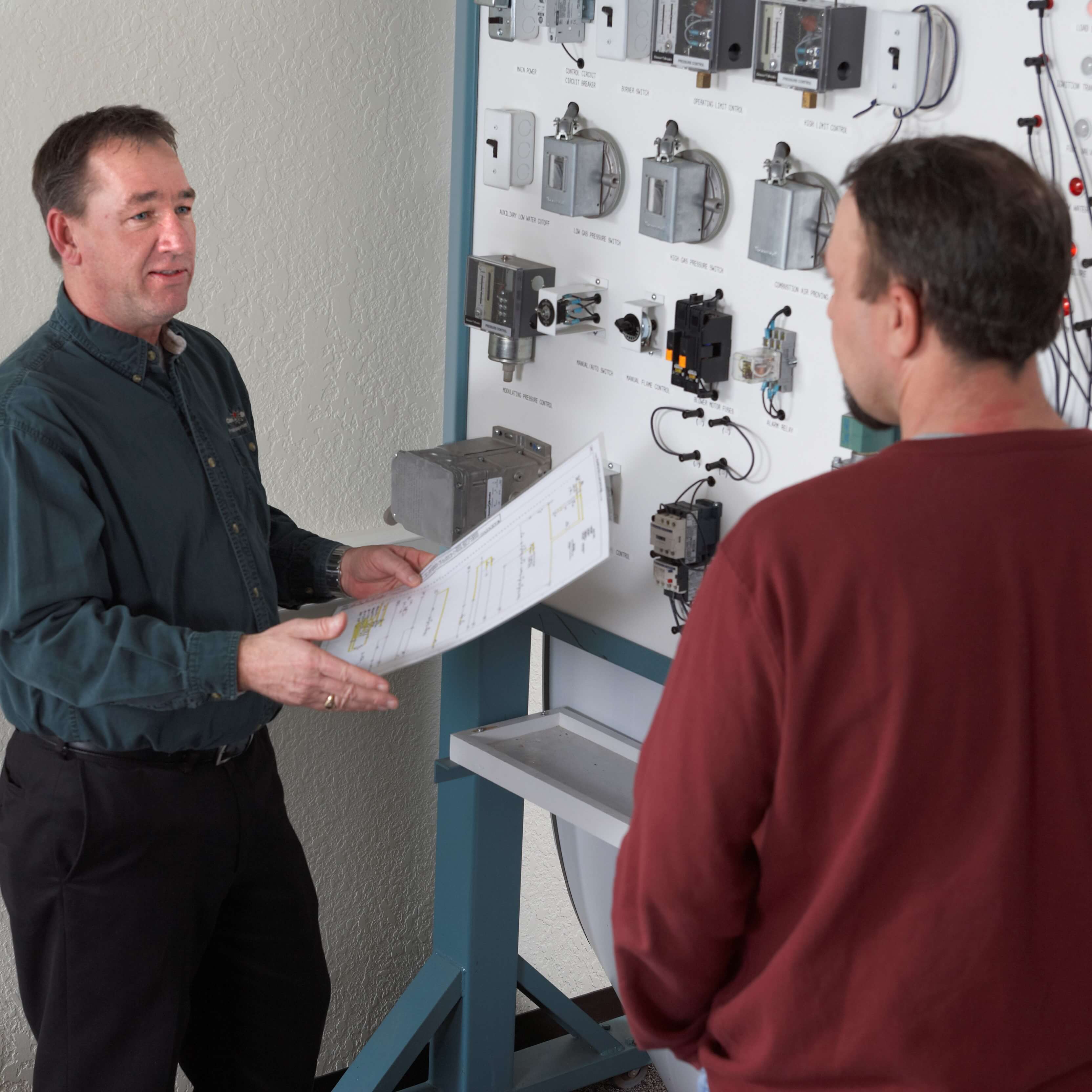 Two complete seminars in one, each spanning one day with both classroom and hands-on learning opportunities. The seminar includes a tour of our Research and Development facility as well as troubleshooting scenarios on our electrical simulation boards. Reserve your seat today as space is limited!
Available Training Dates: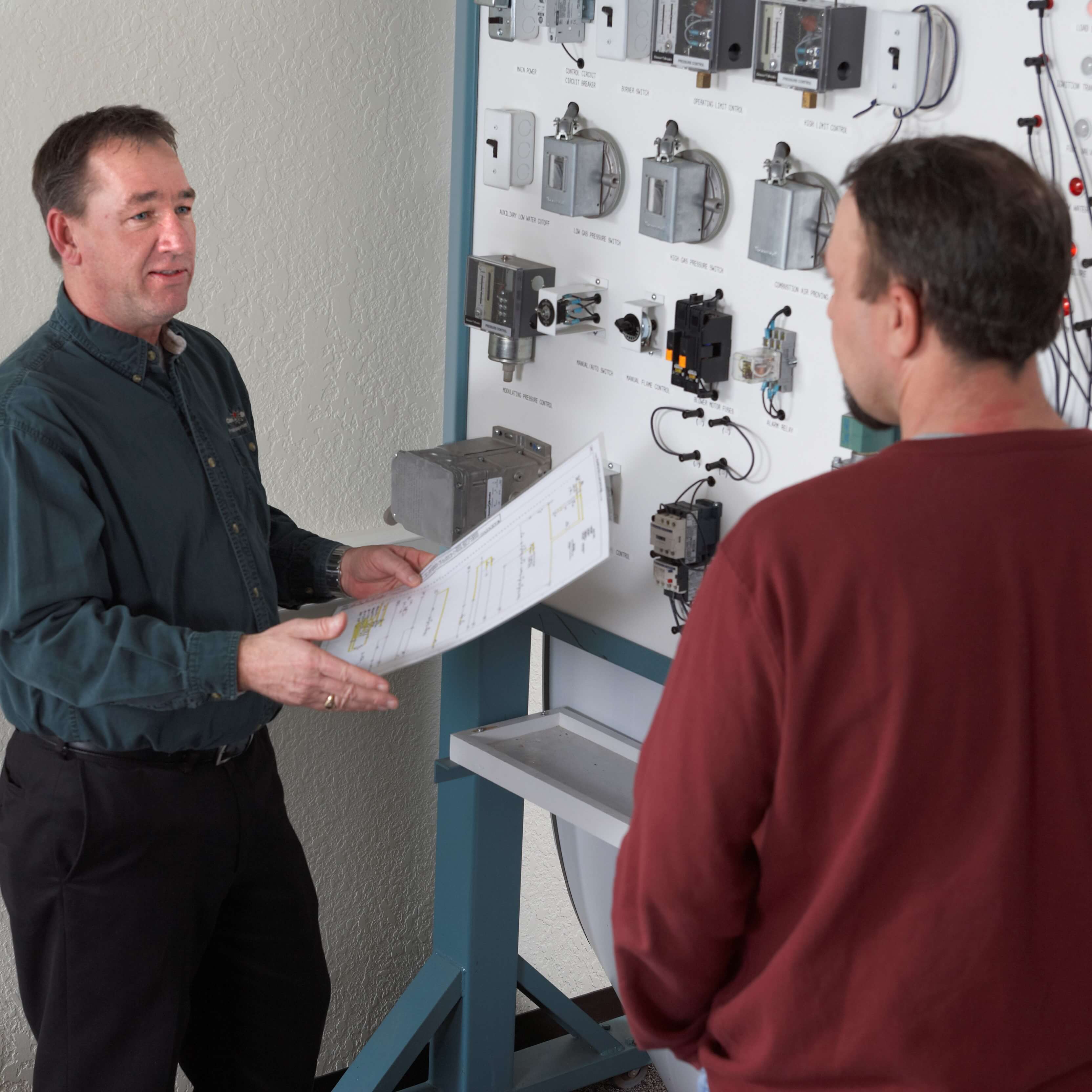 Thursday, July 21 – Friday, July 22
Thursday, August 25 – Friday, August 26
Thursday, October 20 – Friday, October 21
Agenda
Beyond the topics listed below, we will have hands-on breakout sessions including a tour of the R&D shop floor.
The instructors will also make every effort to answer specific questions the students may have.
Boiler Operation
Electrical Troubleshooting

Thermodynamics and Heat Transfer
Overview of Boiler Types
Combustion & Burners
Steam Load Demand
Boiler Controls
Low Water Cutoff
Maintenance
Shop Floor Tour

Wiring Diagrams
Flame Safeguards
Boiler Circuits Exercise
Troubleshooting on Simulation Boards