Education & Training
Onsite, On-Demand or Customized Learning
Cleaver-Brooks offers online, custom on-site, virtual, or classroom education and training for engineers, maintenance personnel and operators. Keep up with industry best practices and stay current on certifications with technology-based solutions to real-world challenges.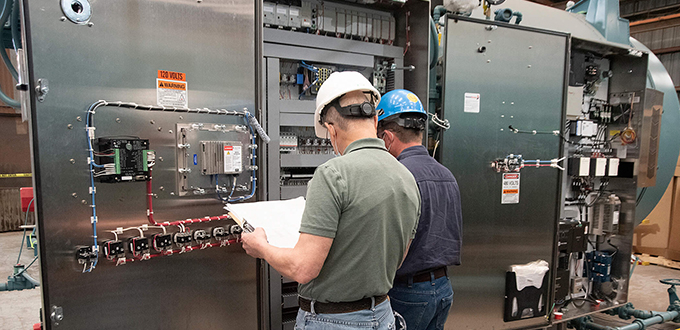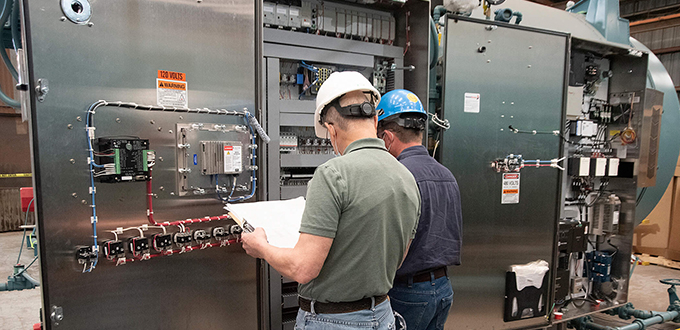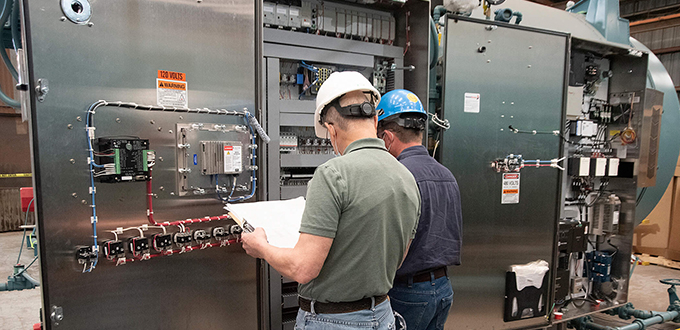 Training Events & Webinars
Cleaver-Brooks has a dedicated Training Department offering web-based programs, regional programs, custom on-site programs at the customer's facility, and programs held at the Cleaver-Brooks Boiler House and Product Development Facility, located in Milwaukee, Wisconsin.
Customer Stories & White Papers
Cleaver-Brooks provides simply the best boiler systems in the world. We also back them up with the resources you need to make the right choices for your boiler room and your bottom line. Browse through our listing of customer stories to see how Cleaver-Brooks systems have been successfully implemented across a variety of applications.
History
A Walk Through the Decades
Learn about the history of Cleaver-Brooks and see how innovation and expertise have taken us from a small operation in 1929 to the company we are today.
Careers
Ready to Make a Change?
Looking for an opportunity to work for a great company that is committed to its customers, business partners, and employees?
Recent Highlights
Energy Efficiency Webinar

Attendees will learn about commonly used energy efficiency terms, the cost of steam, and why it is important. Attendees will learn how a steam consumption cycle impacts efficiency, and ways to achieve their company's sustainability goals by reducing the cost of steam and saving on fuels by utilizing greenhouse gas equivalents....

Cleaver-Brooks Now Offers Custom Virtual Learning

Our one-day virtual training course is a great alternative to our onsite training events. The course allows participants to virtually learn more about boiler basics, suggested maintenance, troubleshooting, and electrical circuitry connected to boiler operation. This content is specifically tailored to meet your training needs regardless of equipment manufacturer or application.

Boiler Selection Criteria

With continuing technological innovation, there are numerous boiler options available for both steam and hydronic applications. Sometimes too many options combined with having to consider each manufacturer's claims can be confusing and overwhelming. During this webinar, attendees will learn how to properly select a boiler based on the following criteria: Type of application (steam or hot water) System design Equipment location and space Total Cost of Ownership Service Maintenance Specific requirements Load Pressure Temperature Exhaust emissions Operations Turndown Fuel type Efficiency