New ClearFire®-CE Condensing Boiler Brochure Highlights TurboFer® Technology
THOMASVILLE, Ga. (August 28, 2023) – Cleaver-Brooks announces the release of an updated brochure showcasing the latest generation of its ClearFire®-CE (CFC-E) high-mass, fully condensing boilers. The new brochure included details about the patented TurboFer® heat exchanger technology that achieves up to 99% efficiency.
The firetube design of the ClearFire-CE with TurboFer creates turbulent flow in the tubes engineered with an expanded heat transfer surface area to deliver unmatched heat transfer and condensing performance.
In addition to its high delta T capability and operational efficiencies, the new brochure highlights the various ways in which the CFC-E can meet a facility's sustainability goals with regard to emissions reduction, alternative fuels and decarbonization.
The CFC-E offers 20 ppm NOx as standard with 7 ppm NOx as an option. Its environmentally conscious premix burner supports the use of renewable natural gas and up to 20% hydrogen-blended natural gas with 10:1 turndown standard on all capacities.
To view a copy of the updated brochure and learn how the CFC-E can make your facility future ready, visit https://cleaverbrooks.com/cfce.
Cleaver-Brooks has a dedicated alliance of factory-trained representatives who can be contacted for consultation, sales, maintenance and aftermarket support. To locate a representative, visit cleaverbrooks.com or call (800) 250-5883.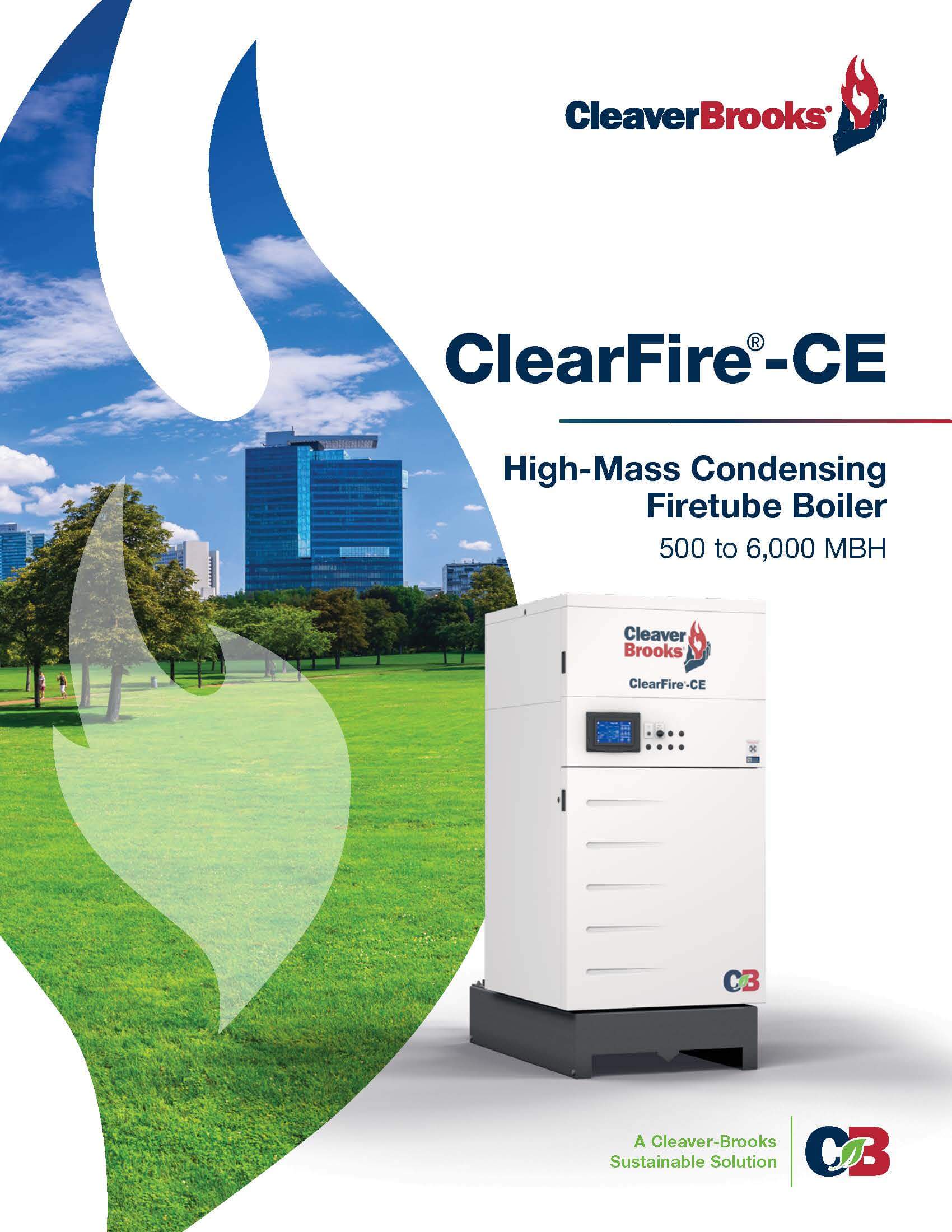 About Cleaver-Brooks
Cleaver-Brooks, a world-renowned provider of boiler room products and systems, is committed to delivering efficient solutions that help its customers and the industry reduce energy usage, cost and environmental impact. As the pioneer of packaged firetube and watertube boilers, Cleaver-Brooks is the only manufacturer in the world to offer an entirely integrated boiler room solution for any size application. Its products are backed by a world-class representative network offering superior aftermarket service and solutions. Visit cleaverbrooks.com for more information.
# # #