Speciality Burner Systems
Natcom® Engineered Solutions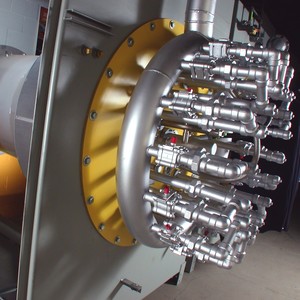 Input Capacity (MBH):

Up to 500,000

Turndown:

Up to 20:1

Emissions (ppm NOx):

Uncontrolled, <30, <9

Mode of Operation:

Co-Firing, Single Fuel Firing

Fuel:

Gas, Oil, Comb., Special

Fuel Ratio Control:

Parallel Positioning, Fully Metered

Environment:

Safe, Hazardous, Coastal
Steam, hot water, industrial drying, and thermal oxidizing applications
50 to 400 MMBTU/hr
Natural gas, refinery gas, hydrogen, landfill, digester gas, tail gas, or other alternative gaseous or liquid fuels
Available to <9 ppm NOx , <50 ppm CO
Especially for thermal process
Cleaver-Brooks specializes in the supply of custom-engineered burner systems for the thermal processing industry. Each Natcom® burner system is designed to ensure process applications will perform to the highest possible efficiency and lowest overall emissions.
Product Overview
Related Resources
Applications
Lower NOx emissions
Improved efficiency
Reduced equipment footprint
Greater flexibility to meet new challenges
The perfect burner solution for industrial drying, air heating, or thermal oxidizing processes. These custom systems feature cutting-edge engineering, system modeling, and testing to ensure the highest performance and lowest emissions in your thermal processing application.
Process Steam
Industrial Process
Building Heat
Sterilization
Humidification
Waste Heat Recovery
Chemical
Power and Utilities
Refineries and Petrochemical
Hospital and Healthcare