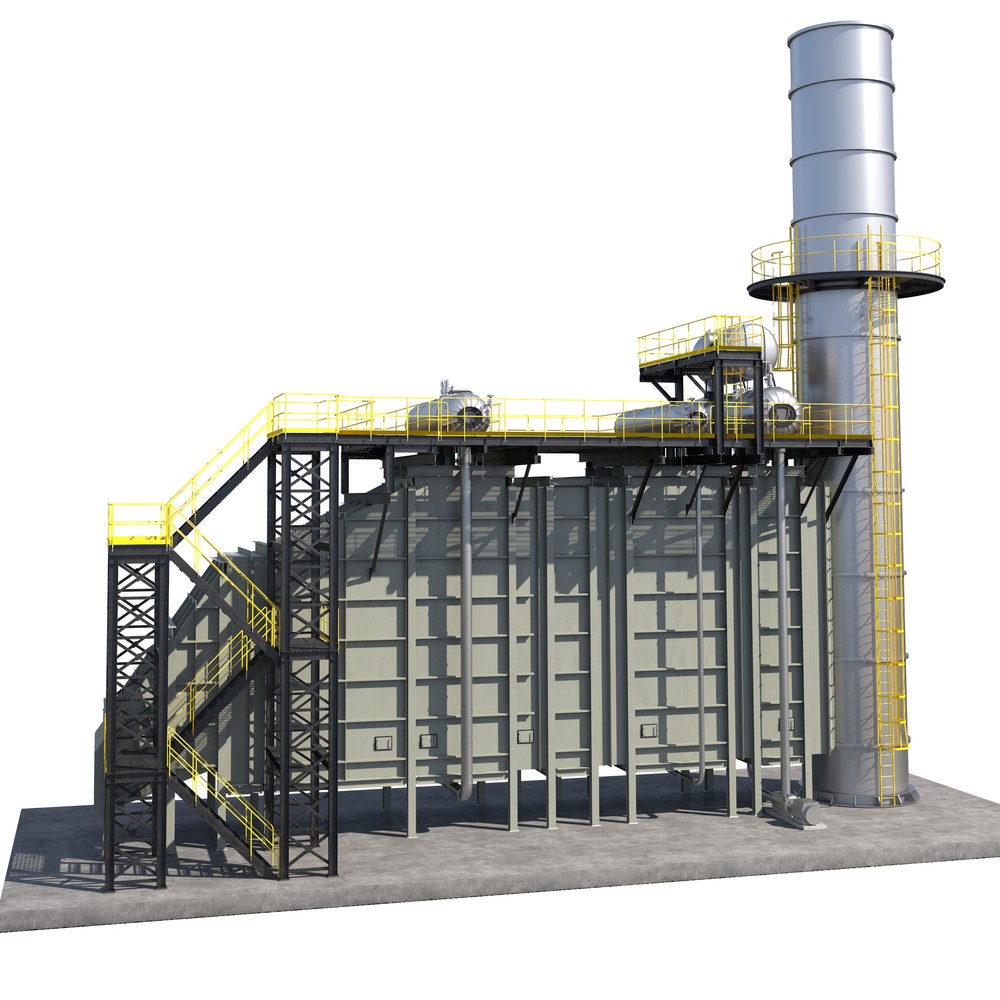 Maximizes shop assembly and minimizes field work
Custom designed to recover heat from 25 to 60 MW gas turbine-generators
Turbine exhaust gas flows from 500,000 to 1,000,000 lbs/hr
Supplemental Firing
Steam generation to 500,000+ lbs/hr
Design pressure up to 2,300 psig and superheater outlet temperature of 1,050°F
Stack emissions available to less than 2 ppm NOx with SCR
Strict emission compliance with CO and SCR catalyst integration
Unique cold end corrosion mitigation solutions
Cleaver-Brooks strives to provide the maximum amount of shop assembly for our Modular HRSG system. Our Modular HRSG is available in single or multiple pressure levels to optimize cycle efficiency. This robust design benefits from more than 90 years of experience in the industry and incorporates design features proven across all product lines.
Product Overview
Related Resources
Applications
Maximum shop assembly minimizes field erection costs.
Vertical tube natural circulation design.
Accommodation for addition of steam superheater.
Large separate steam drums with high efficiency drum internals.
Hydraulically matched system of downcomers and risers
Ductwork, stacks, and platforms & ladders
Supplemental firing systems designed to fire natural gas, #2 oil, process gas, digester gas, and landfill gas
CO / NOx selective catalytic reduction (SCR) systems
Single source supplier for integrated boiler, burner, and controls solutions, selective catalytic reduction (SCR) and CO catalyst.
Cleaver-Brooks Modular HRSGs are designed to accommodate exhaust flows from 500,000 to 1,000,000 lbs/hr. The Modular HRSG is designed for maximum shop assembly which minimizes field erection time and costs. We offer natural circulation designs for minimal parasitic power consumption and reduced maintenance of rotating equipment. Our expert engineering teams review every aspect of the design and incorporate proven design features across all product lines.
Process Steam
Industrial Process
Power and Utilities
Refineries and Petrochemical